Cottages for romantic breaks in the Lake District

Renting a cottage with your loved one in any part of the country is romantic, but renting a cottage in the Lake District is just about the most romantic and dreamy setting that you can think of in the United Kingdom. With endless rolling lush hills, and sprawling deep blue lakes that stretch for miles on end, as well as places of historical interest and the echoes of William Wordsworth's romantic poetry resonating off the mountains, the Lake District, or Lakeland as it is affectionately known to those who have seen and experienced her beauty, is a wonderful place in which to show your partner just how much you love them.


Romantic Lake District Cottages may be found tucked by the mountain side or situated right on Lake Windermere with absolutely fantastic views. The interiors of these lodges are furnished with exquisite and lavish items such as four-poster beds, large, velvet sofas and of course, hot tubs. Sinking beneath the warm bubbles in a Jacuzzi is the perfect way to relax with your loved one, champagne glass in hand, after a day of exploring all that the Lake District has to offer.

There are plenty of other activities that you can partake in with your other half in the privacy of your cottage, from watching a romantic comedy on the large, flat-screen television set to simply relaxing in the comfort of your own private garden, and whether you have come to the Lakes for a special anniversary or just simply a romantic getaway, it will truly be a holiday that the pair of you will never forget.

Located in the county of Cumbria, the Lake District's main draw is its jaw-dropping scenery, but there are also plenty of little towns and villages worth a visit, which include museums, historical houses and charming shops. One place which should definitely be visited if you are on a romantic break to the Lakes should be Dove Cottage, the former home of early 19th century Romantic poet William Wordsworth. This house which lies on the edge of Grasmere remains largely unchanged since Wordsworth lived here between 1799 and 1808, and the character of the dwelling can be felt from the dimly lit walls and low ceilings to the pleasant garden out the back. Next door to the house is the Wordsworth Museum, also well worth a visit.

Another romantic place to visit in the Lake District is the Langdale Valleys. This area of stunning beauty features the mountains of Bow Fell, Langdale Pikes and Crinkle Crags, and set against the valley, it makes an absolutely stunning sight. Whether you wish to hike with your partner amongst this scenery or simply have a picnic gazing out onto the valley, it makes an incredibly romantic setting. The village of Ambleside is also nearby if you wish to explore.

Renting a romantic cottage in the Lake District is a brilliant decision for if you want to spend some relaxing time with your loved one in a stunning setting. It is a trip that the two of you will remember fondly for the rest of your lives.
Special offer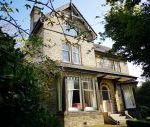 Was 2450 GBP, Reduced to 2250 GBP
Read more about availability