Log cabin holidays in the Lake District
The Lake District is home to some of the most stunning scenery that the United Kingdom has to offer, and this gorgeous area of Cumbria includes both England's tallest mountain, Scafell Pike, and its largest lake, Windermere. There is so much to see and do in the Lake District that one trip is just not enough to see and do everything, but you can easily get a taster of what Lakeland has to offer on a holiday here. Renting a holiday log cabin in the Lake District is a wonderful way to be immersed in the heart of nature, as many of these cabins are situated deep in the dense and enchanted forestry, blending perfectly into its surroundings. Taking your family, friends and loved ones on a holiday to the Lake District and staying in a self-catering log cabin is a great way to truly appreciate this area, as you will be staying in rustic settings, rising with the sounds and smells of nature each morning.
Log cabins in the Lake District have stunning wooden exteriors, and those set in the forests blend together with the surrounding trees. The interiors are cosy with wooden beams running along the ceilings, hearty log fires to warm your feet by after a day of hiking around the lakes and stylish four-poster beds to sink into at night. With fully-equipped kitchens, hot tubs and fixed BBQs, these log cabins are the perfect way to spend a relaxing and authentic break in the Lake District with the people who you love the most. As these are self-catering accommodations, you can relax in complete peace and privacy, cook your favourite foods and go at as slow or fast a pace as you wish. Waking up to the sounds of birds and other wildlife skittering around outside your window and watching spectacular sunsets in the evenings is the best way to feel at one with nature in the Lake District.
There are often several walks and nature trails by these log cabins where you can trek for hours by the peaceful lakes or up the soaring mountains. Grizedale Forest is a wonderful and charming woodland with lots of walking trails, and should definitely be visited if on a trip to the Lake District. Other walking routes in the area include walks through the village of Keswick and the Northern Lakes which give incredible views of the glistening lakes from an elevated platform. There are plenty of cycling and horse riding routes that can be taken in the Lake District as well, for those who want to try a different mode of transport other than you own two feet!
Renting a log cabin in the Lake District is a fantastic idea if you truly wish to get away from it all and dive head-first into the pure nature and backdrops of the area. Experiencing Lakeland with your loved ones and coming home to a cosy log cabin in the evenings is blissful and relaxing and a wonderful way to get the best out of a holiday to the Lake District.
Special offer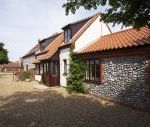 Usually 695 GBP, Special Offer Price 595 GBP
Read more info on offer availability