Spa Breaks in the Lake District
The Lake District is the perfect place to get away from the hustle and bustle of general life and relax in pure idyllic serenity, surrounded by some of the most stunning scenery that the United Kingdom has to offer.
This incredible part of Cumbria is home to the tallest mountain in England, Scafell Pike, as well as a range of expansive and awe-inspiring lakes which give the area its name, enchanted woodlands and plenty of pretty villages. Going on a rejuvenating spa break with the girls, your family or your partner is a wonderful way to unwind and soak up the stunning scenery of the Lake District, all while being pampered and preened to perfection! There are plenty of opportunities for this type of break in Lakeland, where all your troubles and worries will be washed away as you sink into pure bliss.

With lots of choices for spa breaks in the Lake District, it can be hard to choose which one to pick. Several cottage complexes in the heart of the region provide peaceful retreats set in ancient forestry with plenty of treatments and leisure facilities available for those looking for a revitalising spa break. There are also hotels such as the Langdale Spa in Langdale Valley, the Blue Fish Spa in Ambleside and The Falls Spa in Keswick. If you prefer to rent a holiday cottage in the Lake District, some of the cottage owners offer free passes so that their guests can benefit from the spas during their holiday.

These spas come complete with indoor heated swimming pools, Jacuzzis and hot tubs, steam rooms and spa baths, saunas, rain showers and comfortable chairs and sofas to unwind on. Treatments are available such as full-body massages, rejuvenating facials, manicures, pedicures and spray tans, and whether you are catching up with a girly group of friends or just wishing to indulge and treat yourself, you are bound to feel relaxed and refreshed after a spa break in the Lake District.

The Lake District has a lot to offer its visitors in terms of culture and history, as well as its stunning scenery, and you can easily combine a spa break in the area with a relaxing couple of days strolling by the lakes such as Buttermere and Windermere, taking in the beautiful surroundings, before popping into a little tea house for a scone and then visiting a historical place of interest or a museum. One thing that should not be missed on a trip to Lakeland is the former home of Romantic poet William Wordsworth, Dove Cottage. Located in the charming and picturesque village of Grasmere, Dove Cottage was home to Wordsworth from 1799 until 1808 and the dwelling remains hardly untouched from the days when the poet resided here. It makes a wonderful afternoon visit after a morning of being pampered as the cottage and surrounding grounds are simply beautiful and relaxing for the spirit.

You could not choose a better location than the Lake District for a spa break, due to the beautiful natural surroundings, calm lakes and serenity of the region. Spending a relaxing couple of days being pampered to your heart's content and then exploring all that the Lake District has to offer at your own pace is a trip that you will not forget in a hurry and will want to repeat time and time again.
Special offer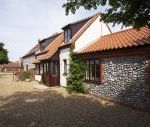 Usually 695 GBP, Special Offer Price 595 GBP
Read more info on offer availability